We offer graduates a place on our three-year Graduate Programme, inclusive of an international assignment.
Graduates are supported by performance management and mentoring.  The graduate development programme offers ambitious candidates a challenging and rewarding start to a successful career.
 1. Responsibility
Hands on responsibility & ownership for areas of the plant, with support from management, gaining experience in:
Technical, production & manufacturing of cement
People management & influencing skills
 2. Continuous Professional Development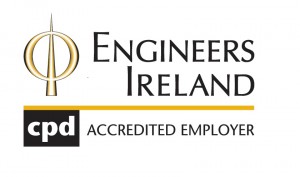 Technical
In company, off-the-job training courses or special learning assignments
Post-graduate academic programmes such as Diplomas, Degrees or Masters
External training programmes
Internal and external performance coaching
Structured e-learning
External assignments and projects within the CRH group
Soft skills training – Engineers Ireland and accredited by D.I.T.
Health & Safety training – Certificate in Occupational Health & Safety (D.I.T.)
 3. International Assignment
Exciting & challenging international roles within CRH Group
Experience working in a diverse multi-cultural environment
Opportunities to progress to a dynamic cross functional international career
ABOUT US
Irish Cement have been the leading supplier of cement in Ireland for over seventy five years.