Apprenticeship Open Evening – Duleek April 2019
April 23, 2019
Irish Cement hosted an Open Evening in the Courthouse in Duleek for local people interested in the Apprenticeship Programmes in the Platin cement factory. The Irish Cement staff in attendance included some of the current Apprentices in the factory who have been taken on over the past few years. They were on hand to answer questions and explain the Apprenticeship application process. The visitors, mainly young people from Duleek and the surrounding area also saw demonstrations of equipment and processes which are typical of the operations at the factory. Each year the company takes on a small number of candidates for the four year Programmes leading to either an electrical or mechanical qualification. Recruiting high quality candidates for the Programmes is important to ensure a high level of skilled craftspeople in the factory.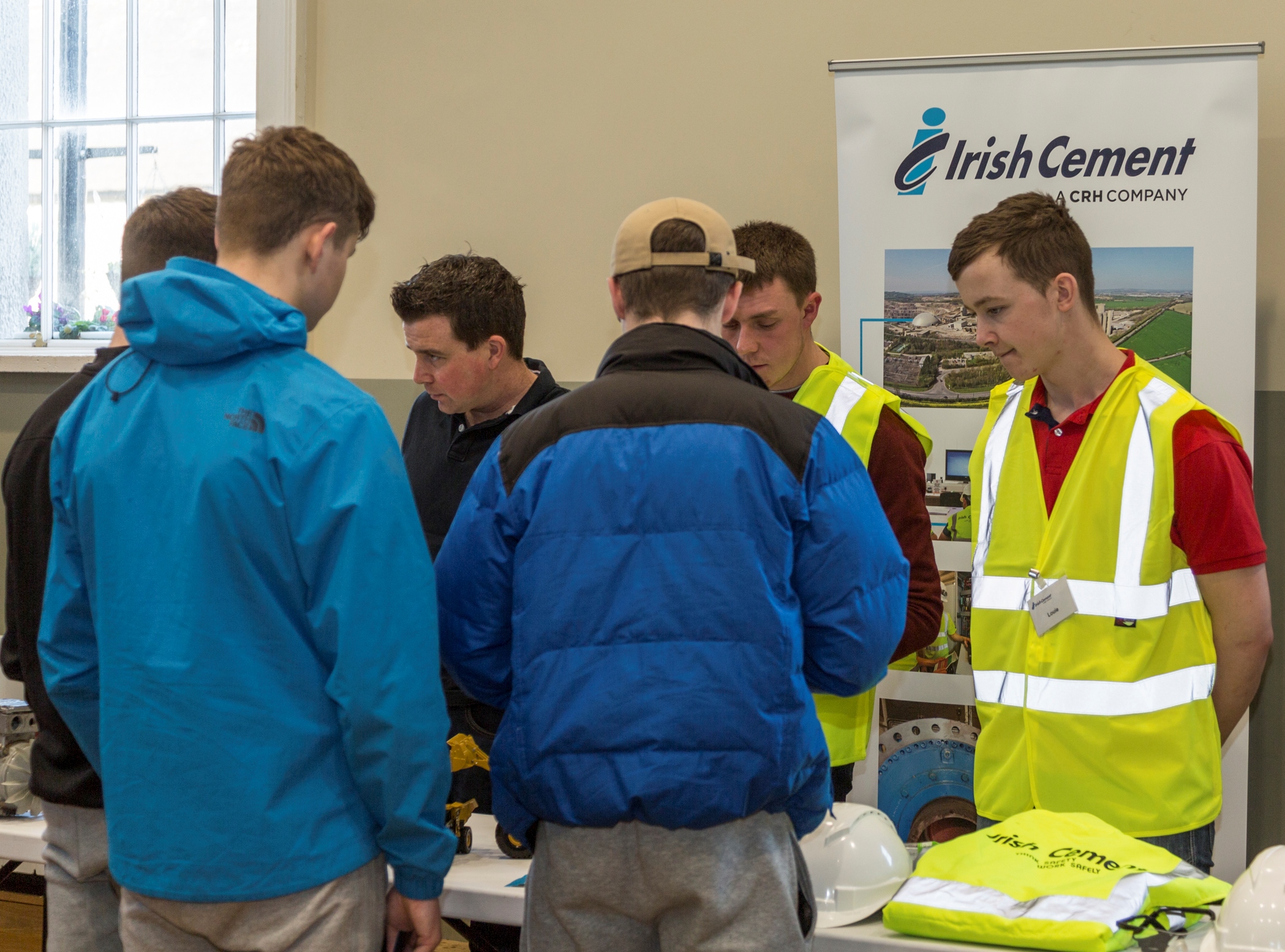 TECHNICAL DOCUMENTATION
Download certifications, advisory leaflets and other data in PDF format.