CRH Ireland receives certification under the "Business Working Responsibly Scheme"
June 21, 2012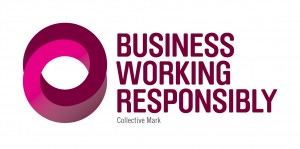 Business in the Community Ireland have recently announced the first companies in Ireland to be certified with the Business Working Responsibly Mark. The Mark, which certifies excellence in responsible and sustainable business practices across company operations, was achieved by Microsoft Ireland, ESB, CRH and Intel. It is the first such certification in Ireland and is audited by the National Standards Authority of Ireland (NSAI).
Tina Roche, CEO of Business in the Community Ireland, the organisation responsible for the development of the Mark explained "Sustainability, customer relations, supply chain management, workplace, community and environment are some of the areas assessed by the certification. Having the Mark will allow companies to benchmark their responsible practices against others and finally gives a concrete definition to what excellence is in responsible and sustainable business."
To achieve the Mark the companies must initially complete a comprehensive online questionnaire with over 290 questions analysing operations on over 26 different indicators. This is assessed by a Business in the Community Ireland expert who advises the company as to whether they have reached the standard to apply for third party verification. Verification is one
of the requirements for achieving the Mark. The NSAI conducts the verification audit. All companies who participate—whether completing the questionnaire only or achieving the Mark, are provided with a comprehensive feedback report to assist the company to further develop their responsible and sustainable business strategy.
As a company within CRH Ireland, Irish Cement Limited were audited by NSAI as part of the verification process and are delighted to be amongst the inaugural recipients of the Mark.
TECHNICAL DOCUMENTATION
Download certifications, advisory leaflets and other data in PDF format.