Fossil Fuel Replacement – Recent Developments
October 17, 2017
Irish Cement continues to reduce dependence on imported fossil fuel, reduce carbon dioxide emissions and secure future sustainability by progressing alternative fuel projects at both our Limerick and Platin cement factories. The use of alternative fuels in cement factories is in line with European, national, regional and local policy guidelines and waste management plans. It involves the replacement of imported fossil fuels with waste-derived alternative fuels, which are manufactured to specification before being delivered to our factories.
Recent developments in Alternative Fuels
Platin
Platin Cement Works already has planning permission and licence approval for the use of up to 120,000 tonnes of alternative fuels per year.  The replacement of imported fossil fuels with alternative fuels first began at Platin in 2011, and a significant milestone was achieved in 2015 when locally sourced alternative fuels were used to replace 50% of the fossil fuel requirement. Platin reached its 120,000 tonne limit for alternative fuels in 2016. In order to build on that success, and following consultation with Meath County Council and An Bord Pleanála, Irish Cement lodged a planning application under Strategic Infrastructure Development (SID) with An Bord Pleanála in August 2017. That application is currently being considered by the Board and a public oral hearing is likely as part of the SID process. More details can be found on a dedicated website platinfuelproject.ie
Limerick
 The Irish Cement factory in Limerick is now the only cement factory in Ireland not using alternative fuels and one of the last in Europe to be totally dependent on fossil fuels. In March 2017 Irish Cement received notification of a grant of planning permission from Limerick City and County Council to use up to 90,000 tonnes of alternative fuels at the Mungret factory. However, this decision was appealed to An Bord Pleanála and a public oral hearing, scheduled by An Bord Pleanála, took place in the South Court Hotel in Limerick City in late August/early September 2017.  A decision by the Board is expected in late 2017 or early 2018.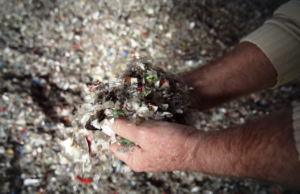 Image: Solid Recovered Fuel (SRF)
TECHNICAL DOCUMENTATION
Download certifications, advisory leaflets and other data in PDF format.