Irish Cement duo to complete Malin2Mizen Cycle4CF
April 23, 2019
On Wednesday 17th April, staff from Irish Cement's factory in Platin took part in a 60 kilometre cycle through the Boyne Valley to launch next month's Malin2Mizen Cycle4CF.  Two Irish Cement employees, Alan Dawe and Aidan Savage, who both work in Platin will be taking part in this charity cycle in aid of Cystic Fibrosis Ireland.  The event which starts in Malin Head on the  9th May will see the cyclists covering the 602 kilometre route over four days finishing up in Mizen Head on the 12th May. We would like to wish Alan and Aidan good luck in their final phase of preparation for this worthwhile event.
Representatives from the Drogheda Branch of CF Ireland were on site on Wednesday to launch the local Boyne Valley cycle.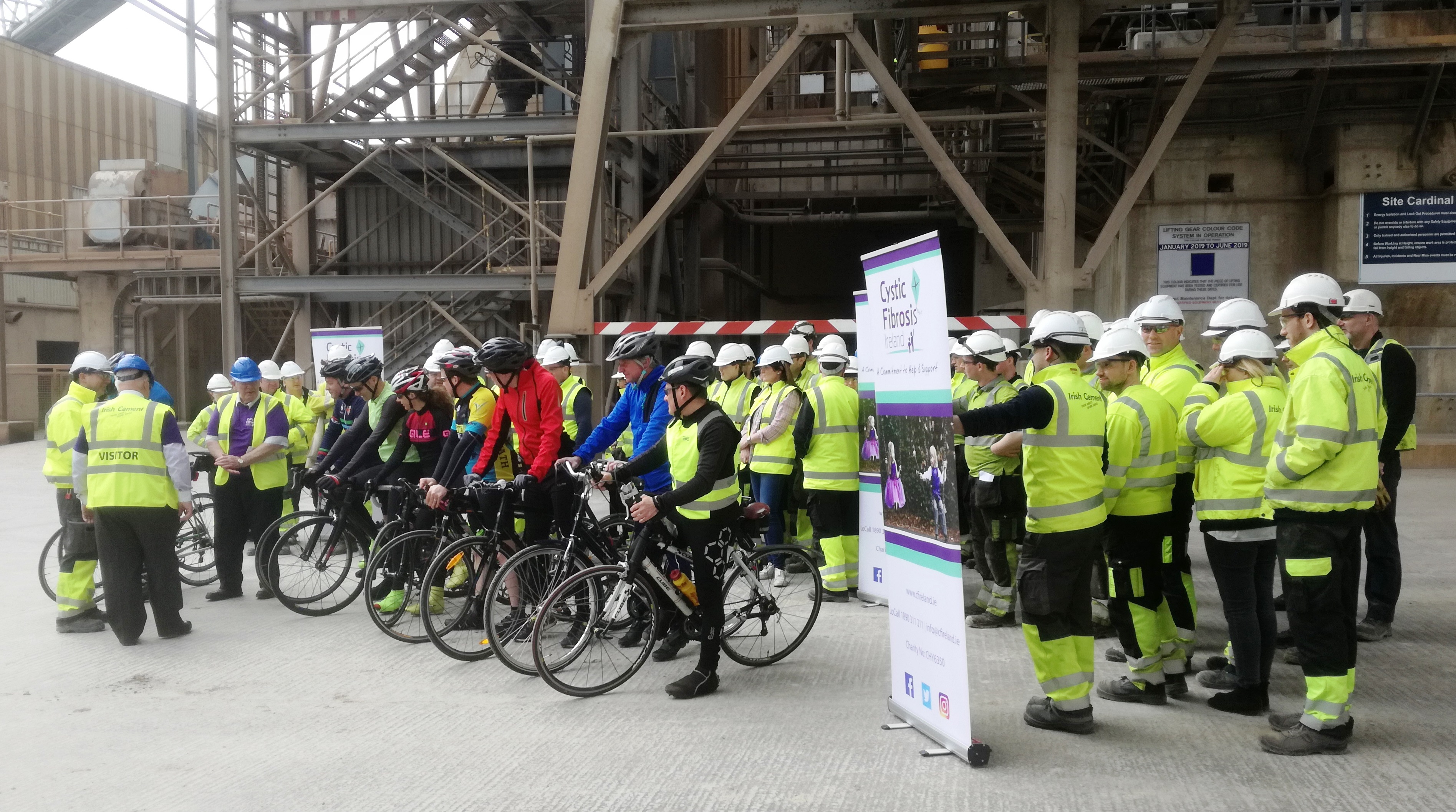 TECHNICAL DOCUMENTATION
Download certifications, advisory leaflets and other data in PDF format.