Irish Cement raise €10K for St Gabriel's Mungret in Great Limerick Run
May 14, 2019
Monday 13 May 2019:  A team of 30 runners and walkers from Irish Cement completed this years' Regeneron Great Limerick Run; between them raising €10,000 for St Gabriel's Children's Respite House Mungret.  For some of the team it was their first ever event, but all were determined to finish the course to raise funds for the new facility in Mungret.
Elaine O'Hehir, HR & Community Liaison Manager with Irish Cement and employees from across the factory recently visited St Gabriel's and were very impressed with the state of the art facilities, all of which are essential so that much needed respite can be provided for children with complex disabilities and high medical needs.
Presenting the cheque for €10,000 to Máire O'Leary and Kate Sheahan from St Gabriel's on Monday, Elaine said: "The new Children's Respite House is the first purpose-built facility for children with physical disabilities and complex medical needs in the Mid-West Region. It will provide a wonderful place for families to access short-term and overnight respite care and will be of enormous benefit to the children and their families. This is what inspired us all to keep going with our fundraising and training.  The team at Irish Cement are delighted to make this donation to such a worthy local cause.  The challenge of getting around the Great Limerick Run course was nothing compared to what some of the families have to overcome every day." 
Máire O'Leary of St Gabriel's added that: "The community in Mungret have been very supportive, and we are so grateful to our neighbours in Irish Cement for their tremendous fundraising efforts and this generous donation".
Elaine who took part herself said: "The team from Irish Cement really enjoyed the whole experience, the weather on the day was perfect and the support from the people of Limerick all along the course was amazing. A few of the workers have already asked 'what are we going to do next?'"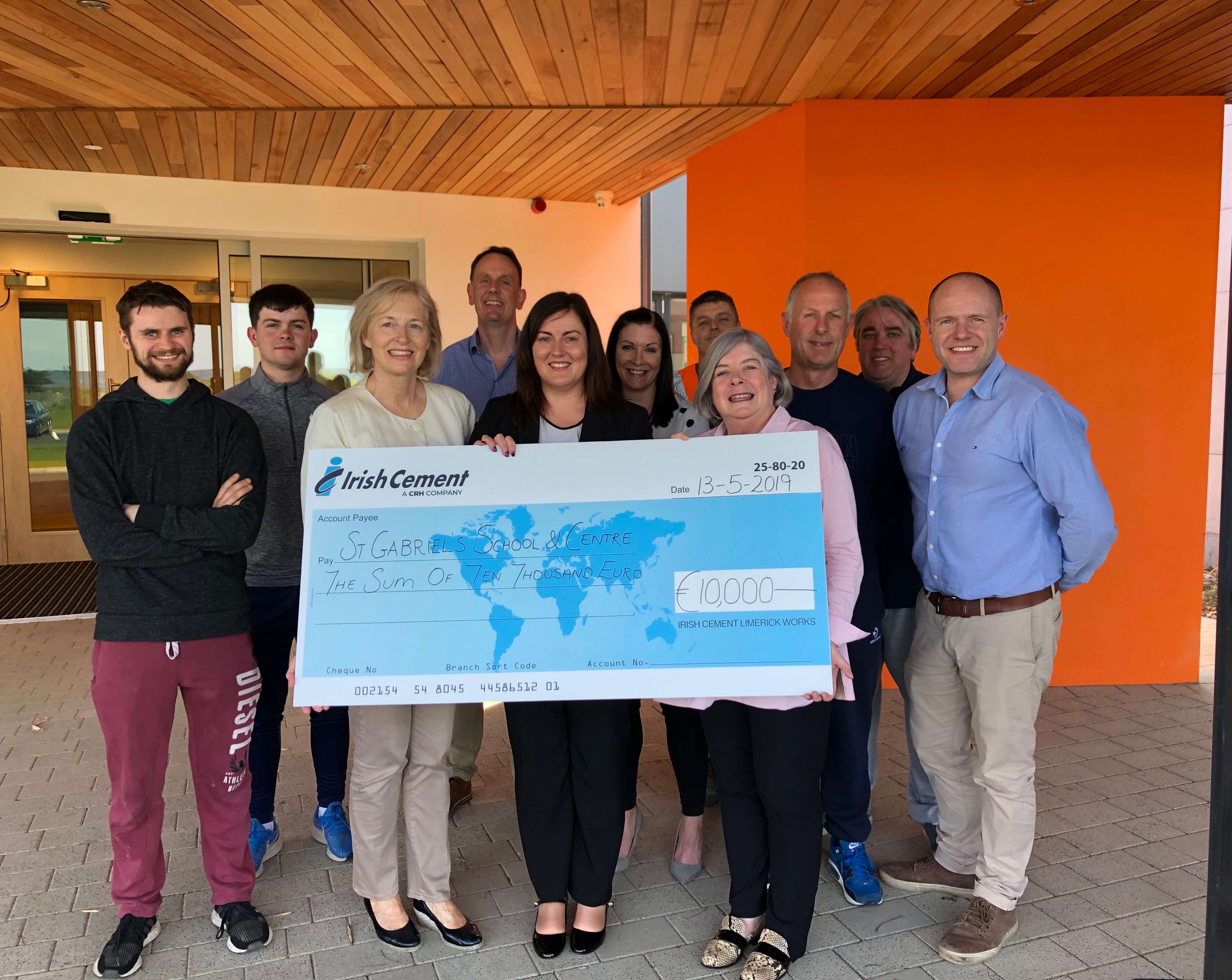 TECHNICAL DOCUMENTATION
Download certifications, advisory leaflets and other data in PDF format.