Delivery of new Dump Trucks
September 21, 2015
Irish Cement have taken delivery of two new Cat 775G dump trucks.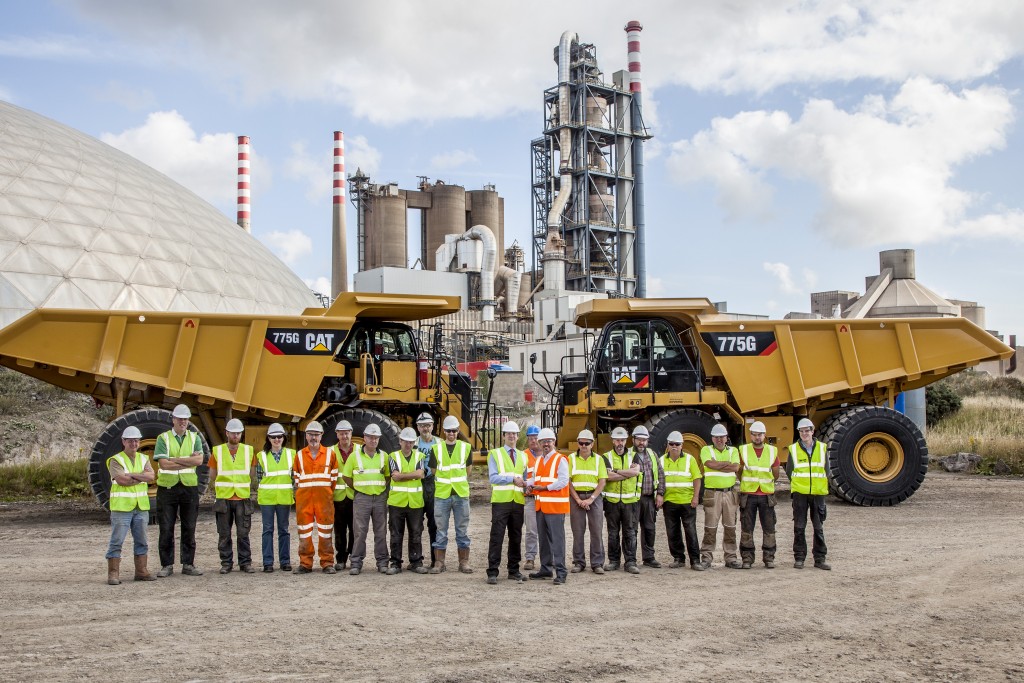 The newest dump truck from Caterpillar has significant improvements on the Traction and Hill Decent Control systems compared to previous models.  The truck can now modulate braking between the two wheel sets, which was only possible with one set for the older model. This enables the truck to make adjustments whilst still leaving the driver in control.
The Caterpillar 775G has improved front and reversing lighting and a more ergonomic driver cab. The reversing camera is complemented with a rear motion detector. These makes the truck more visible to other vehicles and people and vice versa.  The access and egress has also been improved, with the ladder from the old model being replaced by stairs, fitted with new access lighting.
TECHNICAL DOCUMENTATION
Download certifications, advisory leaflets and other data in PDF format.