CEM 2 Eco-efficient Cement – New Bag Design


The cement you trust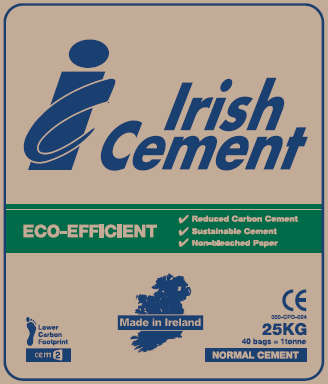 1Irish Cement has been making cement in Ireland for over 70 years with a focus on quality control and consistent product performance.1
2CEM 2 Eco-efficient cement is a lower carbon cement.2
3CEM 2 Eco-efficient cement is made in Ireland. Irish Cement sources over 98% of the raw materials for CEM 2 Eco-efficient cement in Ireland. 3
4CEM 2 Eco-efficient cement is independently certified to I.S. EN 197-1. 4
Now certified for sustainability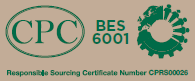 CEM 2 Eco-efficient cement is independently certified to BES 6001, the BRE Environmental and Sustainability Standard. CEM 2 Eco-efficient cement from Irish Cement is the first product in Ireland to achieve this accreditation.
Irish Cement is Ireland's leading cement manufacturer, with operations in Limerick and Platin. Irish Cement products are manufactured to the highest standards in energy efficient factories using the latest technologies.
For technical advice please call:
041 987 6000
TECHNICAL DOCUMENTATION
Download certifications, advisory leaflets and other data in PDF format.